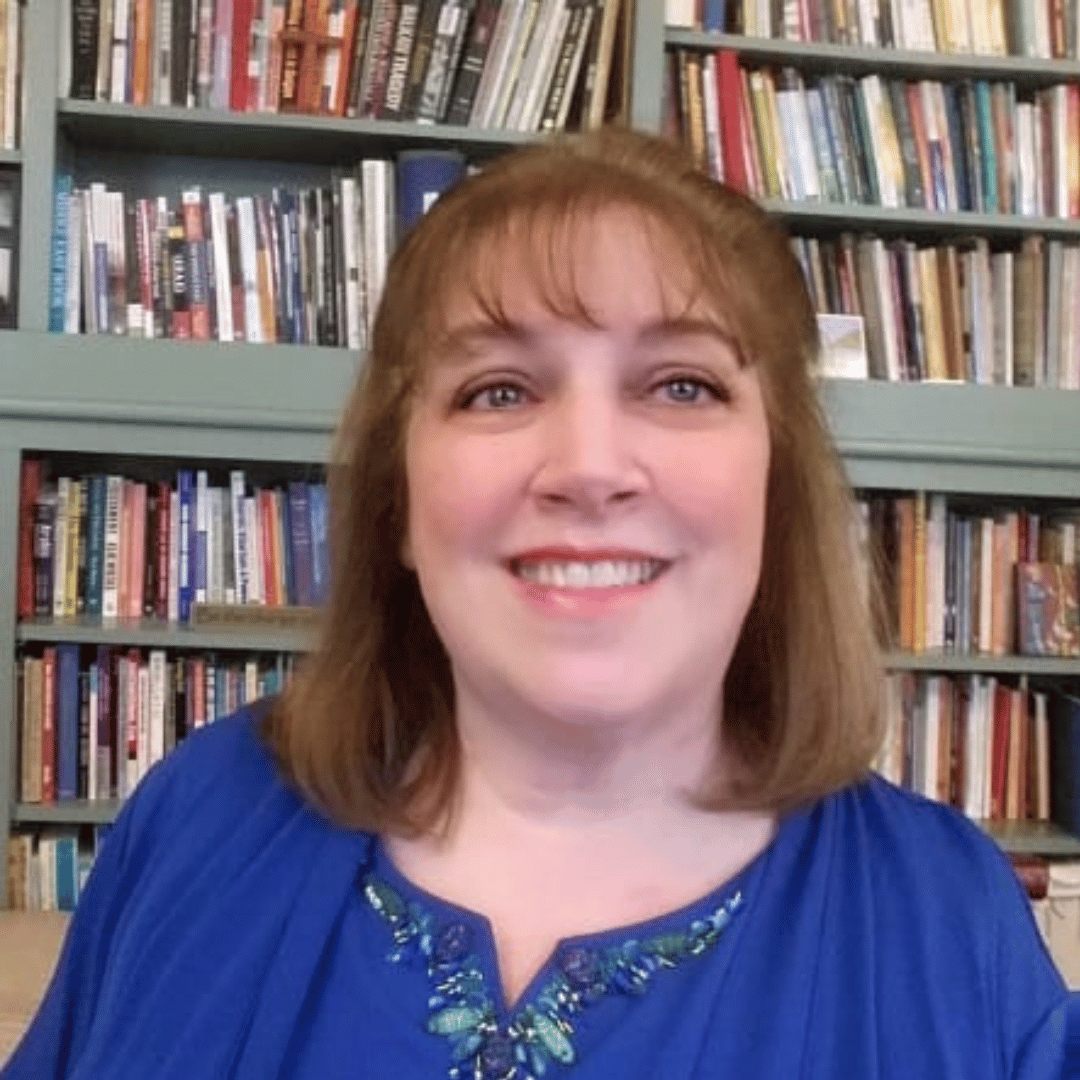 Rev. Dr. Nancy Birdsong
Head of Staff/Pastor
Nancy came to Southminster as Pastor / Head of Staff in October of 2017.
Nancy previously served as the Pastor/Head of Staff at The Presbyterian Church at Bound Brook, NJ. She is passionate about mission and has led congregations and communities in numerous new mission endeavors—locally, nationally and globally.
Nancy grew up in Richmond, Virginia, and has been a part of the Presbyterian Church since she was baptized as an infant. Her childhood included spending part of every summer at a Presbyterian camp, where she particularly enjoyed the mudslides, whitewater canoeing, and hiking on the Appalachian Trail.
Nancy is an artist whose works have been displayed in professional galleries and exhibits. While the demands of ministry in recent years have limited her time for painting, she still finds it to be nurturing to her spirit. She also enjoys music, poetry, drama and "anything creative." Her favorite vacation destination is anywhere that lets her swim in the ocean, walk along the shore, and smell the salt air.
Rev. Steve Schumm
Associate Pastor
Steve was our Interim Associate Pastor at Southminster for much of 2018 and 2019. He is a thoughtful, intelligent, creative pastor, whose kind and compassionate ways made a difference in this church and community. It was a joy for me and the rest of the staff to work with him. In an interview with Steve, the Committee was not only reminded of why he was a good pastor, but they were impressed with how he has weathered the pandemic in another church. They also appreciated his thoughts about ministry at Southminster, now and in the future.
Steve grew up on a Mennonite dairy farm in Southwestern Ontario, Canada. On his mother's side, he is a descendant of the first German Americans – Quakers and Mennonites who responded to William Penn's invitation to settle a land of freedom – and, on his father's side, he comes from 19th century Amish emigres to Canada (with some German Lutheran and Welsh Quaker thrown into the mix.)
Steve felt God's call to ministry as a young man and has followed the nudging and promptings of the Holy Spirit as it has led to new and surprising places. He studied Bible and Theology at the University in Harrisonburg, Virginia and eventually went to seminary, responding to God's call and the encouragement and prompting of those around him. As a student at Princeton Theological Seminary in New Jersey, Steve discovered an affinity and great appreciation for reformed theology and Presbyterian polity.
Married in 2001, Steve and his wife, Joni Sancken, are committed to balancing both their callings to serve the church: Steve in congregational ministry and Joni through the training of ministers as she teaches homiletics (preaching). Steve has served in varied contexts and diverse congregations – from small urban congregations in Hamilton, Ontario, Cincinnati, Ohio and Kansas City, Missouri to rural or small-town congregations in Perrineville, NJ, Plumsteadville, PA, and Harrisonburg, VA.
Since moving to Ohio at the beginning of 2014, Steve has served in the Presbytery of the Miami Valley as a transitional pastor at First Presbyterian Church in Urbana, at Southminster as Interim Associate Pastor, and as a stated supply Pastor at Honey Creek Presbyterian Church in New Carlisle, Ohio. He has served for several years on the Presbytery's Network Support and Grants Committee (NS&G) and sat for a term on the Leadership Council of the Presbytery as the NS&G liaison.
Steve loves preaching and walking alongside and encouraging people as they live out their faith and their calling. He is hopeful about the future of the church because he trusts in the faithfulness of God.
Steve, Joni and their two children, Maggie (age 9) and Teddy (age 5) live in Oakwood along with their two dogs. They enjoy hiking, traveling, and exploring together. Steve enjoys watching almost any sport. He particularly enjoys cheering for Toronto's teams and gets a special joy rooting for the NBA Toronto Raptors. Steve loves reading and traveling.