RUTH WHATLEY
DIRECTOR OF MUSIC MINISTRIES
Ruth Whatley is privileged to be the Director of Music Ministries at Southminster Presbyterian. She has been a part of this music ministry since 2015. She directs the Sanctuary Choir, Vocal Ensemble, Bell Choir, and #kidsong; and coordinated music for VBS and various other special music offerings throughout the year. She holds 2 bachelors degrees in music education and vocal performance from Wright State University and a masters of education in language & literacy from Miami University, Oxford. She has served as the choral director and department chair for The Miami Valley School and Ross Local Schools. In her spare time, she loves to spend time with family, read, cook, and garden.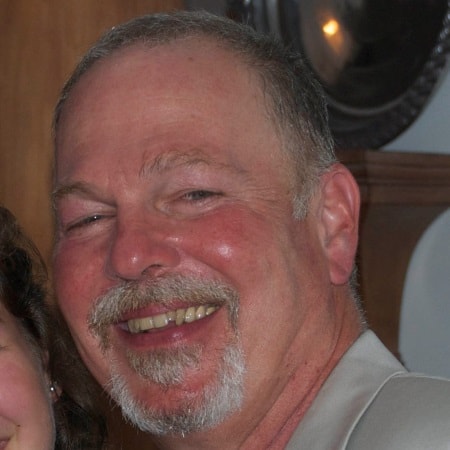 Jim Perra
Organist/Accompanist
Jim Pera has been a friend of the music ministry for Southminster and the primary organist/accompanist since 2016. He is a retired music educator from Chaminade Julienne and the University of Dayton. Alongside playing at Southminster, Jim also accompanies the World Music Choir at the University of Dayton and can be heard playing the organ or piano at many local area churches and schools.
The Sanctuary Choir is the primary mixed choir for Southminster and leads music on most Sundays from September through May. The Sanctuary Choir has a long-standing tradition of excellence ranging back to the early days of the church and sings a wide variety of music. Most notable selections in the past 5 years include the yearly Christmas Cantata, selections for Handels's Messiah, the Rutter Requiem, and the music from Godspel.
Multiple professional and collegiate instrumentalists and vocalists are featured throughout each year.
Rehearsals take place in the sanctuary from 7 to 8:30 pm on Wednesdays Sept-May. With the flexible Sunday schedule and rehearsal resources available anyone can be a part of this ensemble.
The music team endeavors to help any vocalist succeed in this ensemble regardless of age, ability, or experience. Please contact Ruth Whatley if interested.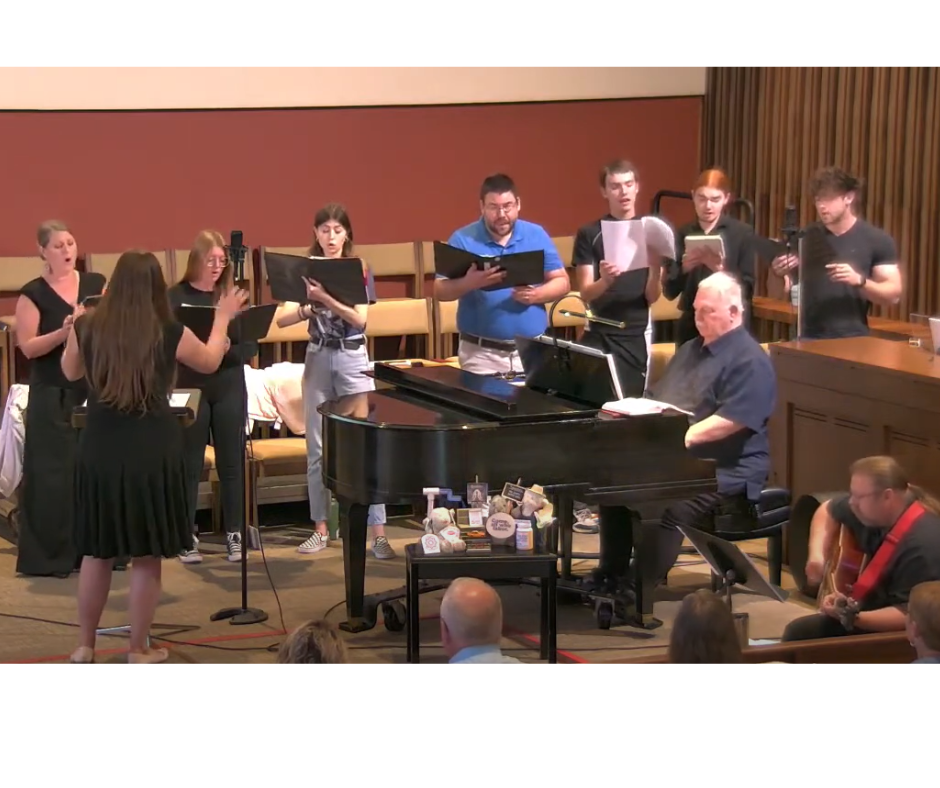 The Vocal Ensemble is a select group of vocalists that supplement the vocal ensemble throughout the year providing additional anthems and provides music during the summers. The music performed by this ensemble is more advanced and requires additional rehearsals and practicing. In addition to practicing on Wednesdays, this ensemble practices after Sunday Worship.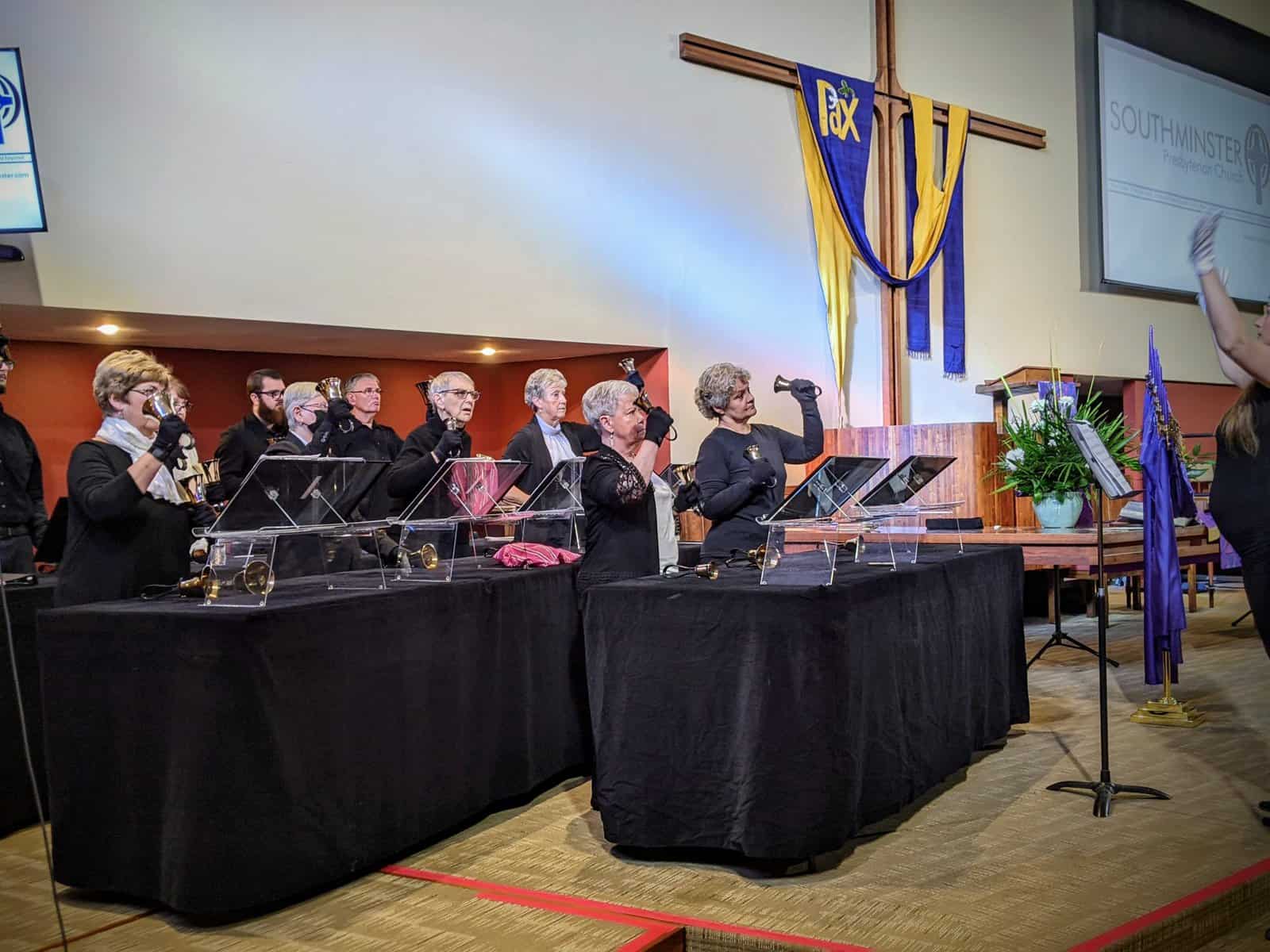 The Bell Choir is a longstanding ensemble of Southminster and provides music in Sunday Worship one Sunday a month. This ensemble is open to anyone, no prior knowledge or experience is required. The Bell Choir on Wednesdays at 5:15.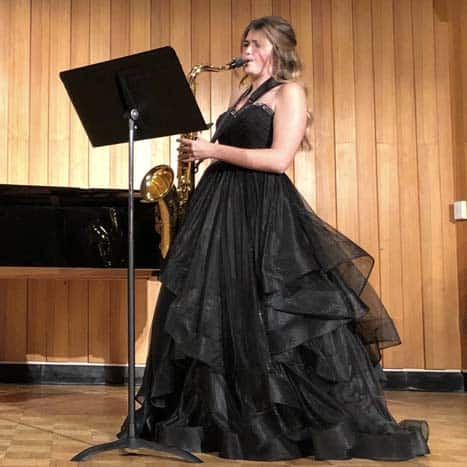 KASEY ALLEN
ALTO SAXOPHONIST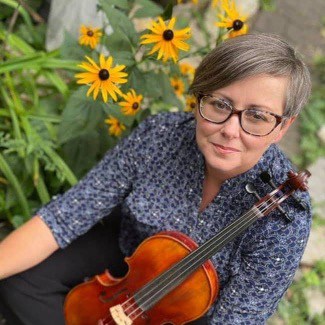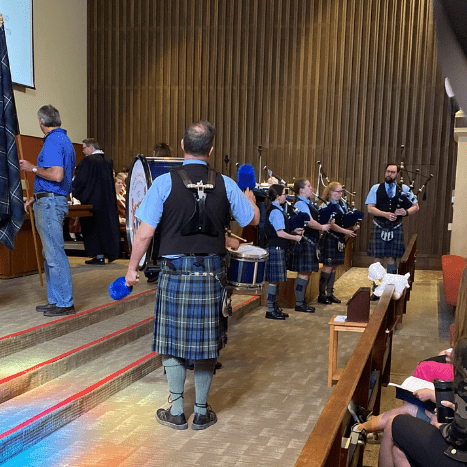 The Cincinnati Caledonian Pipes & Drums Band (CCP&D)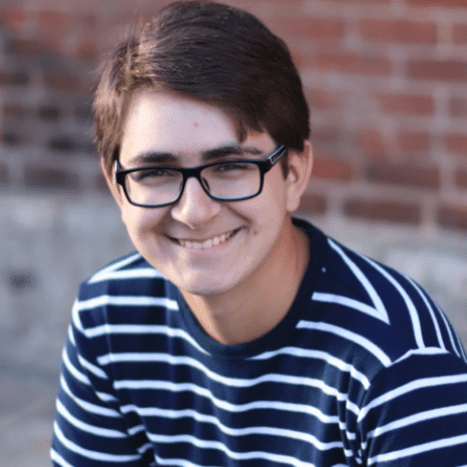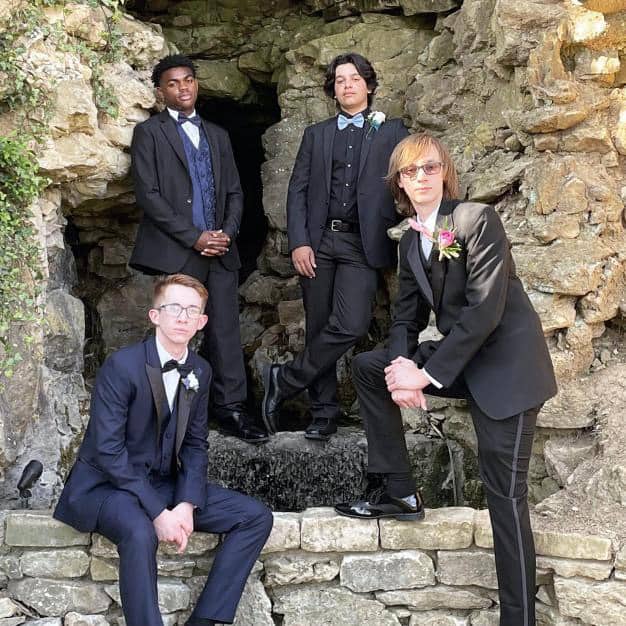 TAKENOTE.BARBERSHOP
BARBERSHOP QUARTET