Growth Groups are small groups that offer learning and sharing opportunities for adults in a casual atmosphere, or in a more structured class setting. A Growth Group is a safe place to ask deep faith questions – to learn more about God, The Bible, and yourself.  They are also a great way to meet people
GROWTH GROUPS MISSION STATEMENT
Through small groups, classes, and other learning opportunities open to everyone,  Growth Groups will strive to:
Encourage and strengthen Biblical literacy,
Promote application of the Christian faith to life experience,
Develop awareness of spirituality in all facets of life,
Encourage group members to share in leadership, and
Build a sense of community among and through members and leaders.
Social Justice Book Discussion Group
Meets monthly in-person at Southminster Presbyterian Church on the THIRD Friday from 10:00 a.m. to 11:30 a.m. in the ADULT LOUNGE (ENTER THROUGH DOOR 13).
All are welcome!
questions? please contact pat elliotT [email protected]
April 28, 2023 (4th Friday)
Pick one of two to read: How Minds Change: The Surprising Science of Belief, Opinion, and Persuasion by David McRaney (recommended in Presbyterian Outlook magazine) or Post Truth? by Jeffrey Dudiak (examines if we are living in a post-truth world).
May 19, 2023
Hosting a speaker this month: Beverly Horstman, an advocate for Braver Angels which is a citizens'organization uniting red and blue Americans in a working alliance to depolarize America.  Check out braverangels.org for more information.
June 16, 2023
Shakespeare Saved My Life: Ten Years in Solitary with the Bard by Laura Bates (Dr. Bates is an English Professor at Indiana State University, where she taught courses on Shakespeare for the past 15 years on campus and in prison).
July 21, 2023
Demon Copperhead by Barbara Kingsolver (best selling author explores teenage boys in southern Appalachia, single mothers, orphans, opiod abuse, poverty and more.  Parallels to Dickens' David Copperfield).
Presbyterian Women (PW) is an inclusive and caring community of women, committed to working toward God's promise of wholeness for all people.
Ruth Circle
4th Wednesdays of the month,
9:30 a.m. in the Community Room.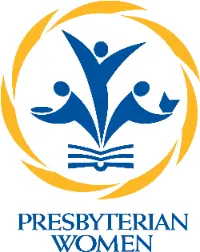 Grace Circle
1st Tuesdays of the Month,
7 p.m. in the Adult Lounge.
ADULT EDUCATION
VARIOUS OPPORTUNITIES AVAILABLE FOR CHRISTIAN EDUCATION.  UPCOMING AND CURRENT OPPORTUNITIES ARE LISTED BELOW.