NURSERY CARE FOR NEWBORN - 3 YEARS OF AGE
SOUTHMINSTER IS A NUTURING COMMUNITY FOR ALL AGES, INCLUDING CHILRREN AND FAMILIES WHO LEARN, PLAY AND WORSHIP TOGETHER EACH WEEK.  WE WOULD LOVE TO HAVE YOUR CHILREN JOIN US FOR ANY OF OUR ACTIVITIES!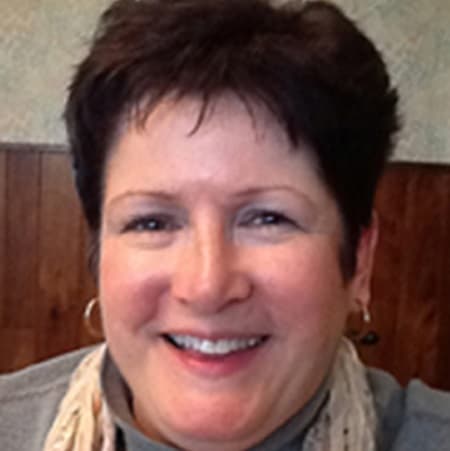 JENNY MILLER
NURSERY CARE
JENNY MILLER HAS BEEN A MEMBER OF SOUTHMINSTER PRESBYTERIAN CHURCH FOR SEVERAL YEARS. SHE LIKES TO REMIND EVERYONE, "I LOVE THIS CHURCH!" EVEN THOUGH SHE IS A DEVOTED MEMBER OF THIS CONGREGATION – SHE IS ALSO AN EMPLOYEE. SHE WORKED DOWNSTAIRS IN THE OFFICE AS THE FRONT DESK RECEPTIONIST FOR A LITTLE OVER A YEAR. BUT NOW SHE GETS TO TAKE CARE OF ALL THE LITTLE ONES EVERY SUNDAY IN OUR NURSERY. AS SHE SAYS, "I WILL BRAVELY CHANGE DIAPERS, WIPE RUNNY NOSES, COMFORT BOO-BOOS AND HURT FEELINGS, GIVE OUT SNACKS, AND ENDLESSLY SHOW THAT VEGGIETALES MOVIE ABOUT THE "SIPPY CUP"!"
JENNY IS CPR AND AED CERTIFIED. SHE DOES NOT TAKE LIGHTLY THE FACT THAT SHE IS ENTRUSTED WITH YOUR CHILDREN FOR ABOUT AN HOUR EVERY SUNDAY MORNING. IN OUR NURSERY WE TRY TO INSTILL THE LOVE OF JESUS THROUGH FRIENDLY PLAY, QUIET TIME, SAYING A PRAYER FOR SOMEONE IF IT IS NEEDED, AND JUST REMINDING THE KIDS HOW MUCH JESUS LOVES THEM!