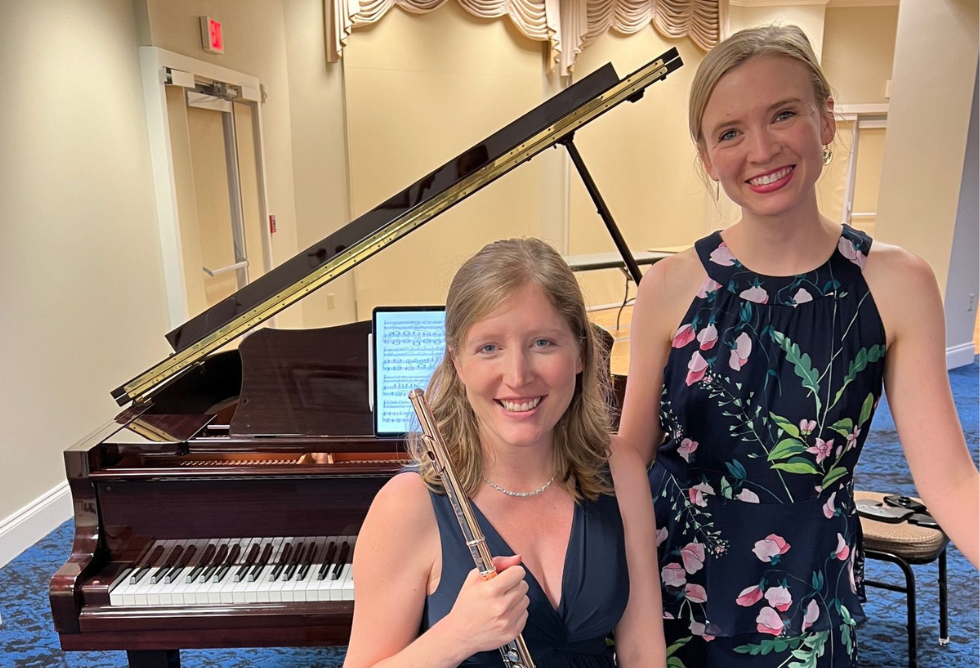 Astralis Ensemble Chamber Concert
Southminster Presbyterian is excited to host our first Concert Series featuring the Astralis Ensemble May 20th at 7 pm.  Southminster is conveniently located at 7001 Far Hills Ave. on the corner of Alex Bell and Far Hills, diagonal to Cross Point Shopping Center.
Tickets for this event are available at the door or can be purchased prior to the event by contacting our office at [email protected] or by phone 937-433-1810.
Tickets are $5 for General Admission and $2 for Children/Seniors.
We look forward to seeing you at this incredible music event.
Our Concert
Award–winning musicians, Angela Massey (flute) and Caroline Owen (piano), present a program depicting images of nature through the elements of earth, water, wind, and fire."The Elements"will include repertoire from Massey's album with over 1,000 copies sold. The concert will include music byDebussy as well as audience favorites by Mouquet and Ian Clarke's"Orange Dawn."Join us for an enchanting evening of music with the Astralis Chamber Ensemble.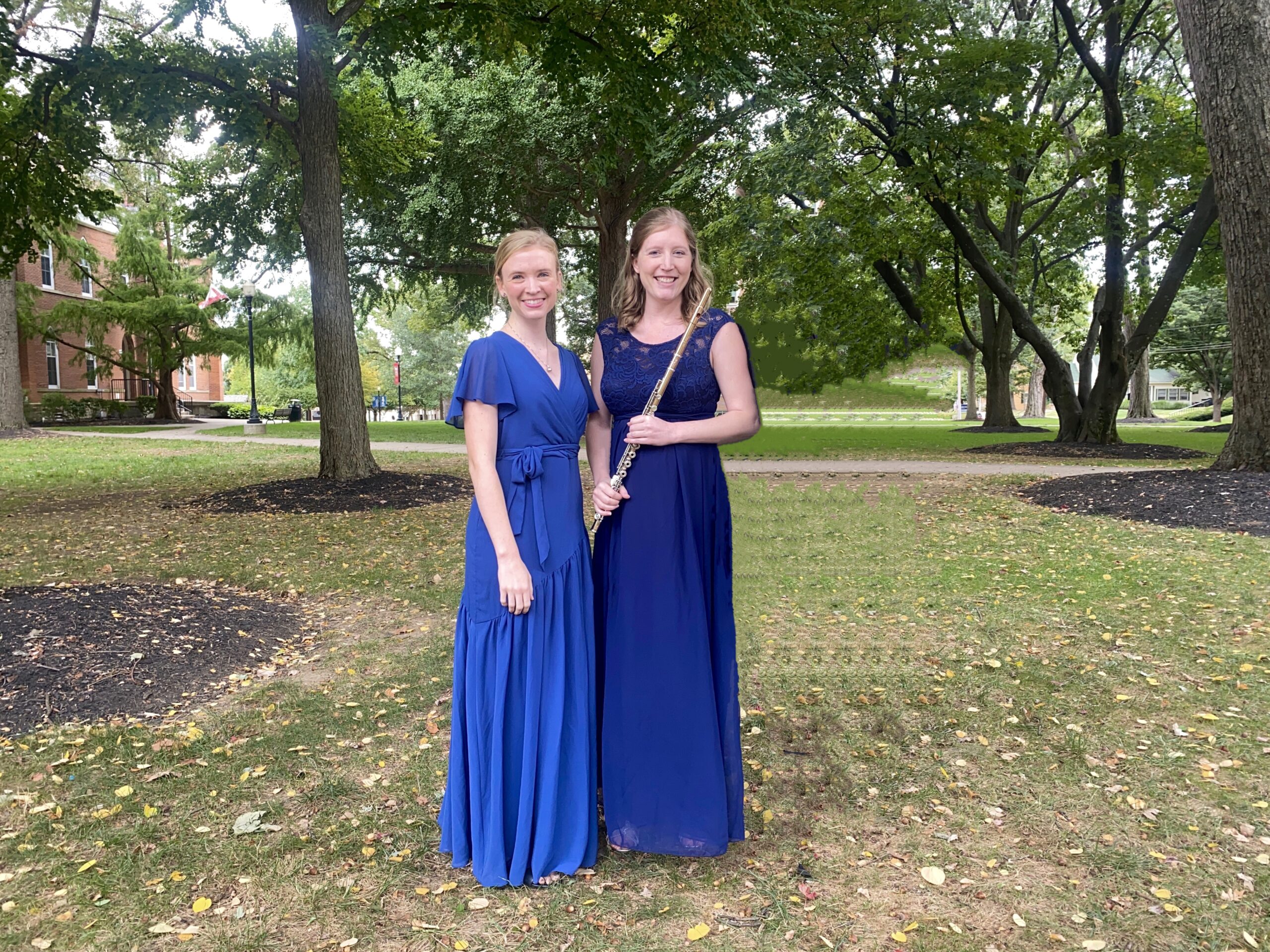 Angela Massey's debut album,"The Elements,"has been described as "beautiful and enchanting, the performances on this CD are magical!" by Jeanne Baxtresser, former principal flute of the New York Philharmonic. As a soloist, she has been a featured guest artist with the Tryon Concert Association, Kosciuszko Foundation in New York City, River Center for the Performing Arts, and the National Flute Association. Outside of the United States, she has performed in England, France, Germany, Italy, Romania, and Switzerland. In regard to chamber music, she serves as Artistic Director and founder of the Astralis Chamber Ensemble arranging and performing numerous recitals each year. She holds flute/piccolo positionswith theSouth west Florida Symphony, the Venice Symphony,and performs regularly with the Sarasota Orchestra. She was awarded prizes in the Alexander and Buono Competition, Frank Bowen Competition, Myrna Brown Competition, and certificate in the Gheorghe Dima International Competition in Romania.Working toexpand the repertoirefor flute, she has commissioned many new works and been selected for the dedication of compositions by Daniel Dorff, AndreyRubtsov, Jim Stephenson, Pierre Jalbert, and Grigor Arakelian. Her instructors have been JeanneBaxtresser, Alberto Almarza, Jack Wellbaum, Martha Kitterman, and Brooks de Wetter–Smith. She received degrees in flute performance from Carnegie Mellon University, University of Cincinnati College–Conservatory of Music, and the University of North Carolina at Chapel Hill.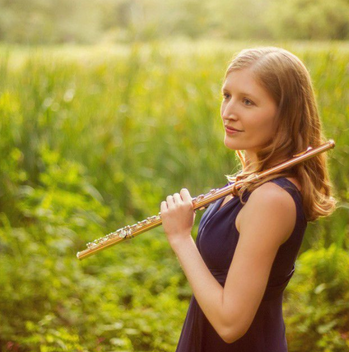 A native of Atlanta, GA, pianistCaroline Owen has performed in venues across the U.S.and in Austria, Italy, and the Czech Republic. She was thewinner of the 2019 Florida MTNAYoung Artist Competition and a semifinalist in the 14th International Mozart Competition and2016 International Keyboard Odyssiad. She also won the 2018 Pro–Mozart Society of AtlantaCompetition, from which she received a scholarship to study at the Mozarteum InternationalSummer Academy under Dominique Merlet and Christopher Hinterhuber. Owen hasparticipated and performed at festivals including Pianofest in the Hamptons, PianoTexas,Atlantic Music Festival, and the Prague Piano Festival. She has worked with distinguishedartists and teachers such as Richard Goode, Yoheved Kaplinsky, Pascal Rogé, and BorisSlutsky, among others. Owen is also committed to promoting new music, most recentlyperforming at the 2022 FSU Festival of New Music and premiering Donald Yu's PianoConcerto No. 1 with the Orlando Contemporary Chamber Orchestra in 2021. Her backgroundin dance has also fostered unique multidisciplinary collaborations with composer BadieKhaleghian. Owen recently received her Doctorate of Music degree in piano performancefrom Florida State University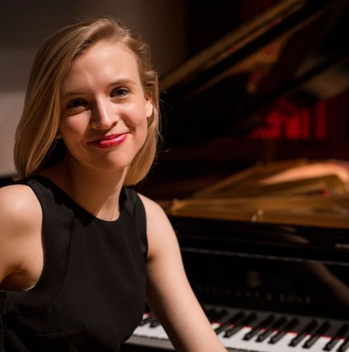 Where we are located
7001 Far Hills Ave.
Dayton, OH 45459
What's Happening at Southminster?
There is always something going on here at Southminster Presbyterian.  If you are interested in more information, or what is currently happening, please visit the rest of our website or complete our connection card below.  We would love to have you visit one Sunday to experience our worship service that begins at 10 am, and please stop by our Welcome Center to let us know you're visiting!