Southminster Presbyterian's Womens Retreat
Positively Embracing Change – September 24, 2022 
A half-day women's retreat for the women of Southminster Presbyterian Church and friends who are seeking a reminder of God's grace through connection, captivating speakers, and fellowship.
Positively Embracing Change
Change is hard. Most of us don't like change. But we can positively embrace it and find our new rhythm. Stephanie Hittle, LPCC will share her experience of walking people through the grief of change and how to move forward. Author April Fiet will share her new book about finding that rhythm, which she calls the sacred pulse, in our everyday life. She has some practical applications of how we can get back into our own sacred pulse and closer to God with our associations with time, intentionality, relationships, and rest. Lastly, Senior Pastor Nancy Birdsong will tie it all together with some biblical perspective on change and highlight measuring our time in moments rather than seconds.
Isaiah 43:19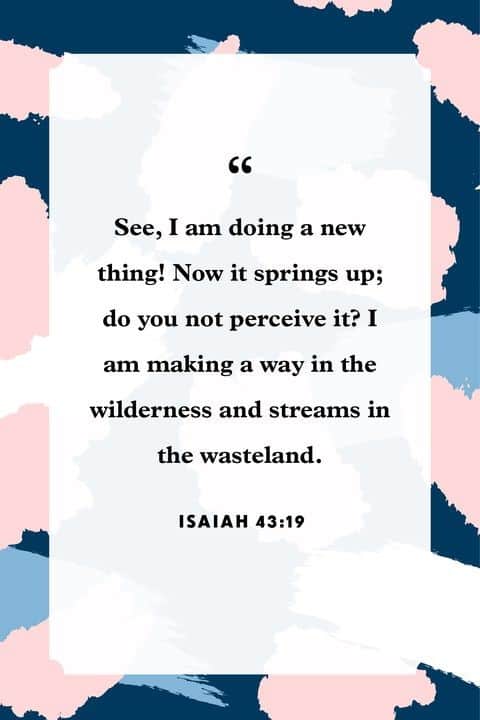 Schedule of Events
Depending on weather, our Women's Retreat at Southminster Presbyterian will likely be held in our Pavilion behind the church on the corner of Far Hills Ave. and Alex Bell Rd. We will have 3 speakers that will give 45 min talks followed by small group discussions as well as refreshments.  
Join us September 24, 2022 from 9 am – 1 pm.  We will have three speakers.  Stephanie Hittle a mental health professional, April Fiet author and Dr. Nancy Birdsong head pastor of Southminster Presbyterian.  We will have refreshments, small group time and discussions about embracing and adapting to change in this digital world.  
Stephanie Hittle, MS, LPCC
Licensed Professional Clinical Counselor
Stephanie Hittle is a licensed professional clinical counselor in private practice in Centerville, Ohio. She uses a strength-based approach to help persons make positive choices and changes for their lives. Hittle has more than twelve years of experience counseling. She is also the author of numerous articles on positive communications, stress management, infertility, grief and loss and various aspects of mental health. She wrote a chapter for "Experiencing the Great I Am: Forty Faith-Building Stories from Contemporary Christians" and writes a column for medical professionals for Health Care Today.
Pastor and author April Fiet will be speaking on her bookThe Sacred Pulse, which invites us to examine the frantic patterns of our lives to reclaim the deeper, sacred pulses that pattern our days. Through stories, scripture, and practical guidance for daily living, she lays out twelve rhythms–including gardening, handcrafts, friendship, and holidays–that are both sustainable and sustaining. Everyday acts like mealtime and shopping, and sporadic rhythms like the occasional snow day: reclaiming these patterns can remind us of the holy movement of God in the world.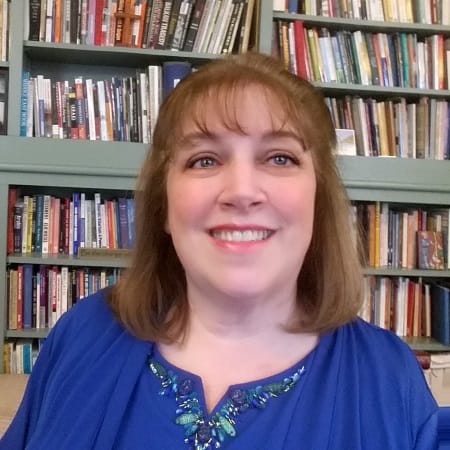 Dr. Rev. Nancy Birdsong
Head Pastor at Southminster Presbyterian
Nancy has been the Pastor/Head of Staff of Southminster Presbyterian Church since October of 2017. When she first felt called to the ministry, it was partly because others affirmed in her God's gift of a compassionate and caring heart. Pastoral care is important to her because it is what led her into all the other aspects of ministry. Passionate about mission and service, Nancy has led congregations and communities in numerous new mission endeavors—locally, nationally, and globally. This includes working with orphans and other victims of war, conflict, and injustice in places like Bosnia, Croatia, Kosovo, Israel, and the Occupied Territories of Palestine.
Pastor Nancy grew up in Richmond, VA and has served churches in PA, NY, and NJ, as well as having had internships in VA and WV. She received her B.A. in English Language and Literature (with a minor in Psychology) from the University of Virginia, her Doctor of Ministry from Union Presbyterian Seminary in Virginia, and she completed more post-graduate work at Boston University.
Nancy is an artist whose paintings and drawings have been displayed in professional galleries and exhibits. She loves the challenge of a blank canvas and the ways that painting allows freedom of expression. She also enjoys music, poetry, drama, and "anything creative." Travelling and learning from other countries and cultures, being in the mountains, and especially being at the ocean are things that restore her and renew her spirit. She feels blessed to serve Southminster and is grateful for all the kindness and support she has received from members of our congregation
Join us on September 24th, 2022 from 9 am until 1 pm.