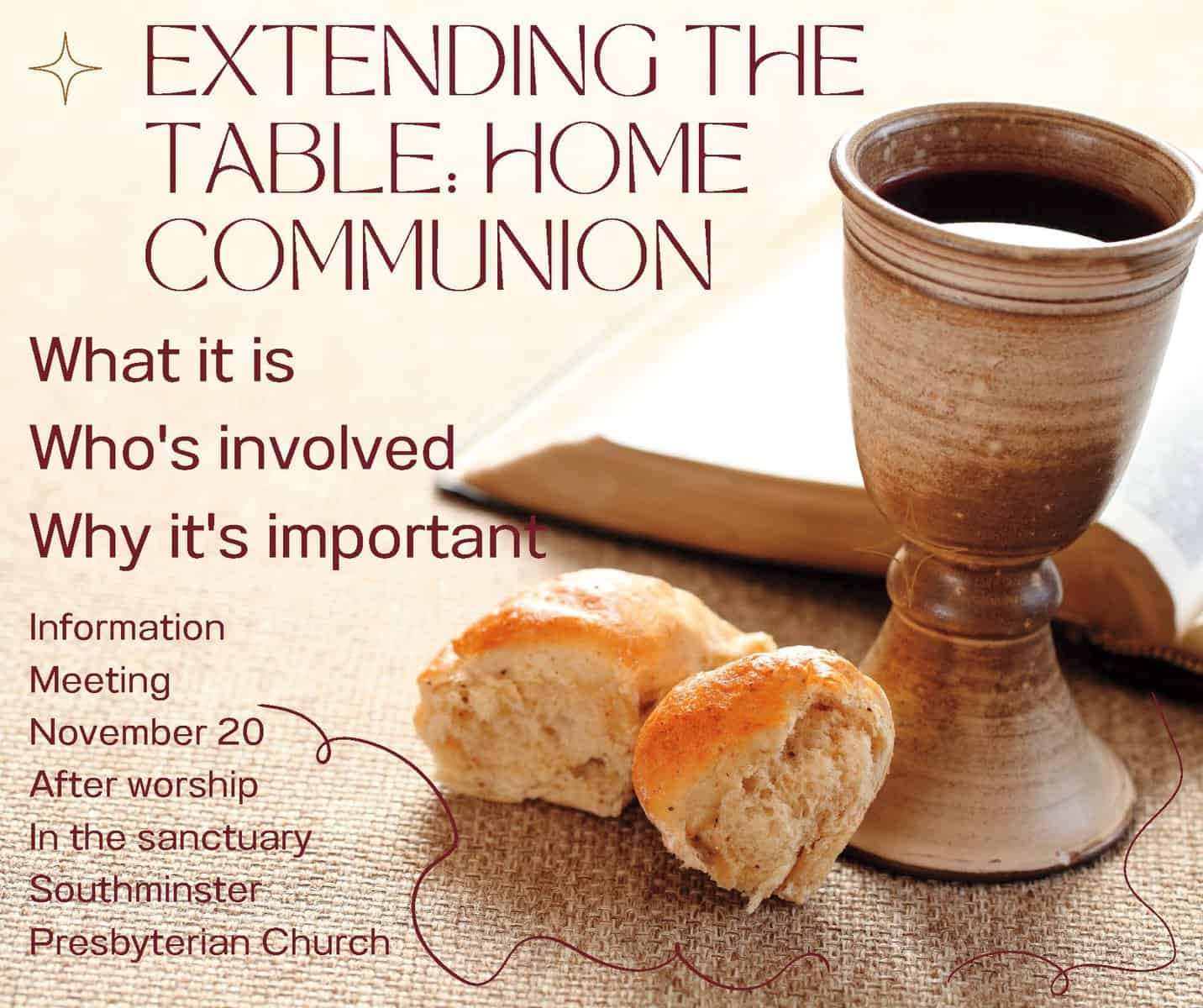 Extending the Table: Home Communion
Have you ever wondered about Southminster's home 
communion ministry? Are you a home communion server?
Do you know who can take home communion? and when?
Join us November 20, after worship for an information
meeting in the sanctuary as we answer all these geustions
and explore how and why home communion happens.
Information Meeting
Sunday, Nov. 20
After Worship
in the Sanctuary